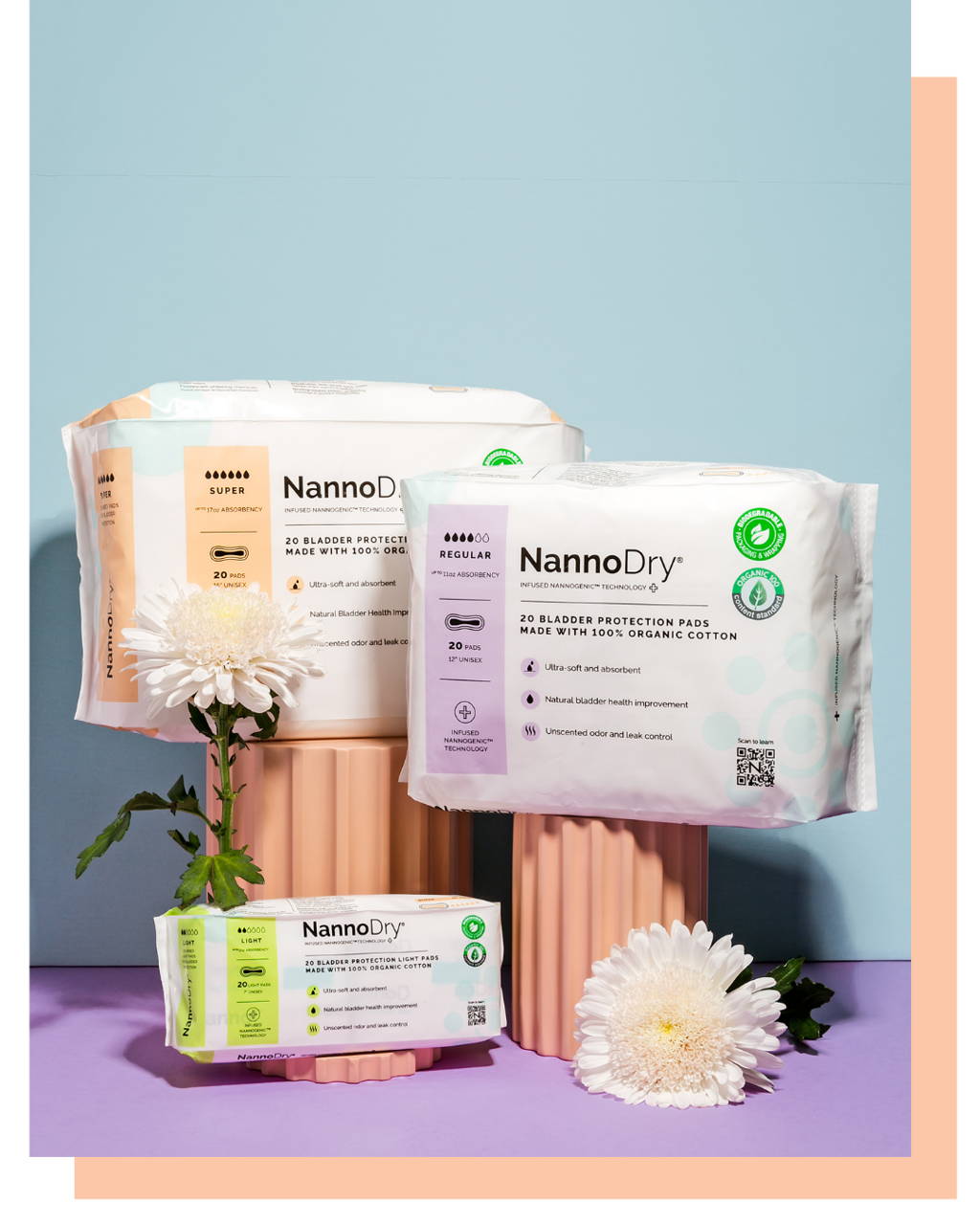 Your comfort, our mission. Introducing NannoDry®.
NannoDry® was created with your comfort in mind and is the first bladder protection pad made with 100% organic cotton and our proprietary Nannogenic™ Technology of unscented odor-control. Discreet and unisex, feeling confident in day to day activities never felt so effortless!
The most advanced
bladder protection pads
Made with 100% organic cotton, all-natural

Fragrance free, unscented odor-control

Thin absorbent core, lock in wetness

Breathable, leak-proof back sheet

Biodegradable plastic packaging

Free from chemicals, dyes, toxins, bleach

Nannogenic™ Technology to minimize odor & bacteria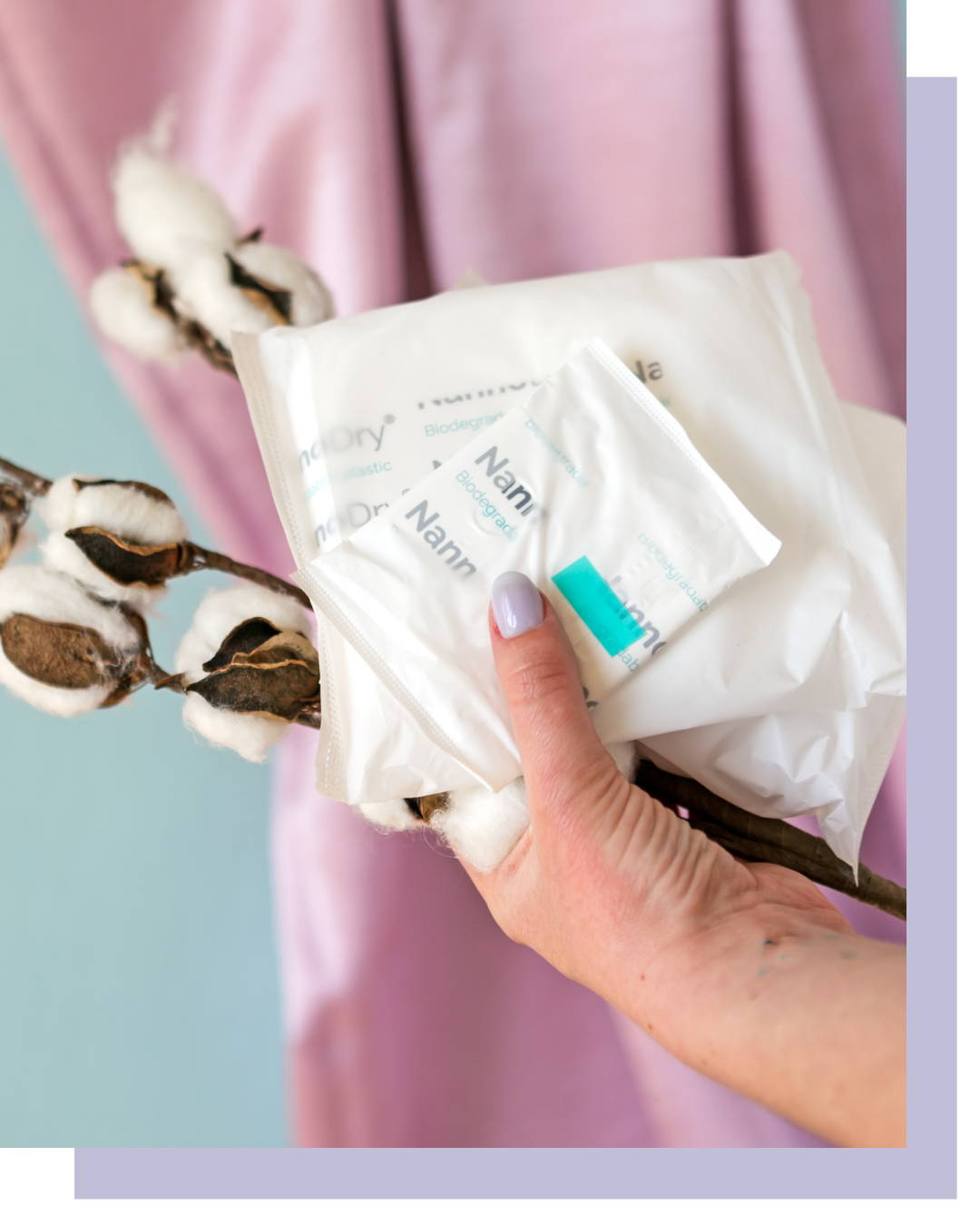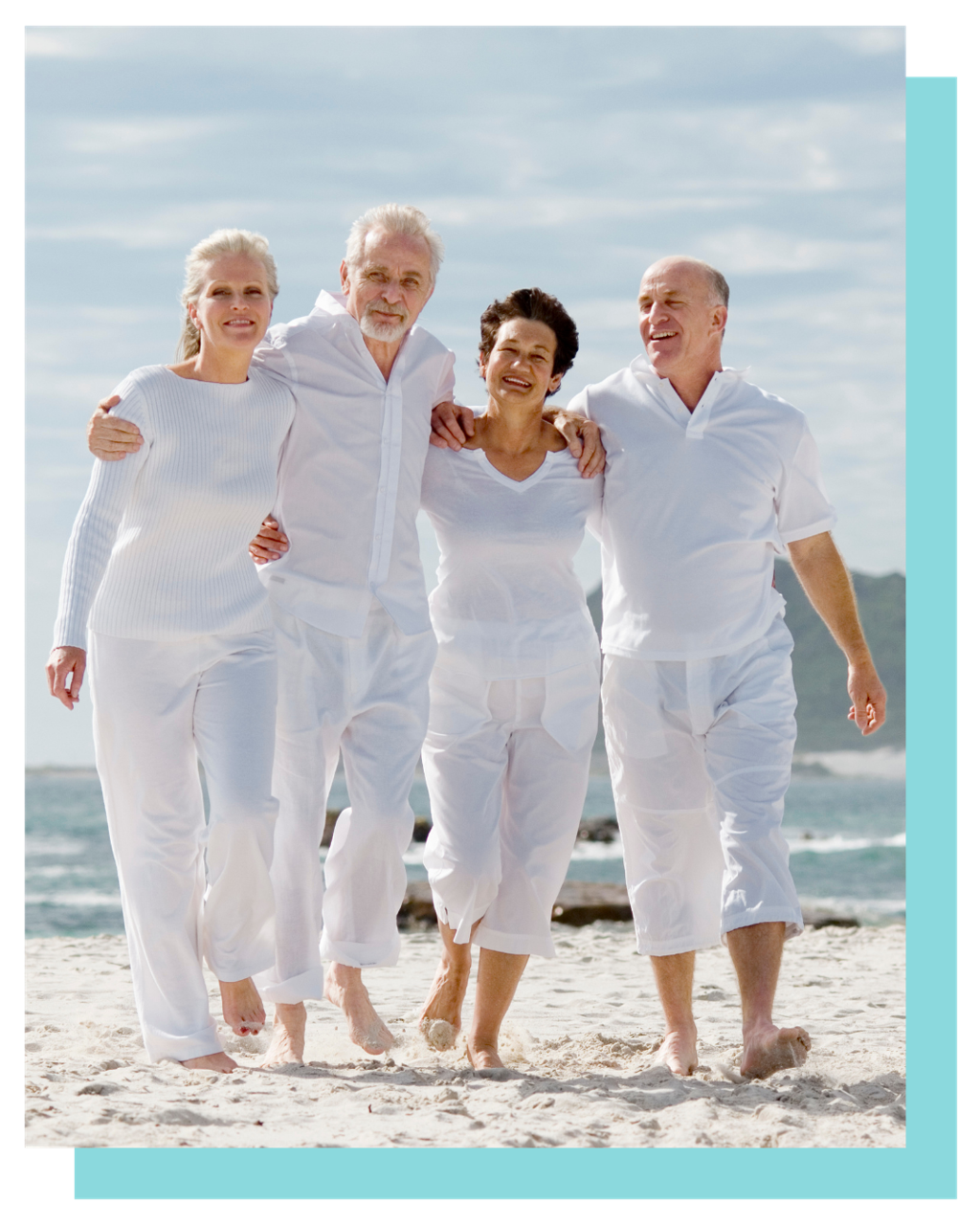 Designed for all-day comfort and confidence.
Wear NannoDry® with the peace of mind knowing you will naturally combat odor and fight wetness from bladder leaks. Our Nannogenic™ Technology helps to minimize bacteria and odor naturally without fragrance, so you can feel fresh, confident and comfortable all day long.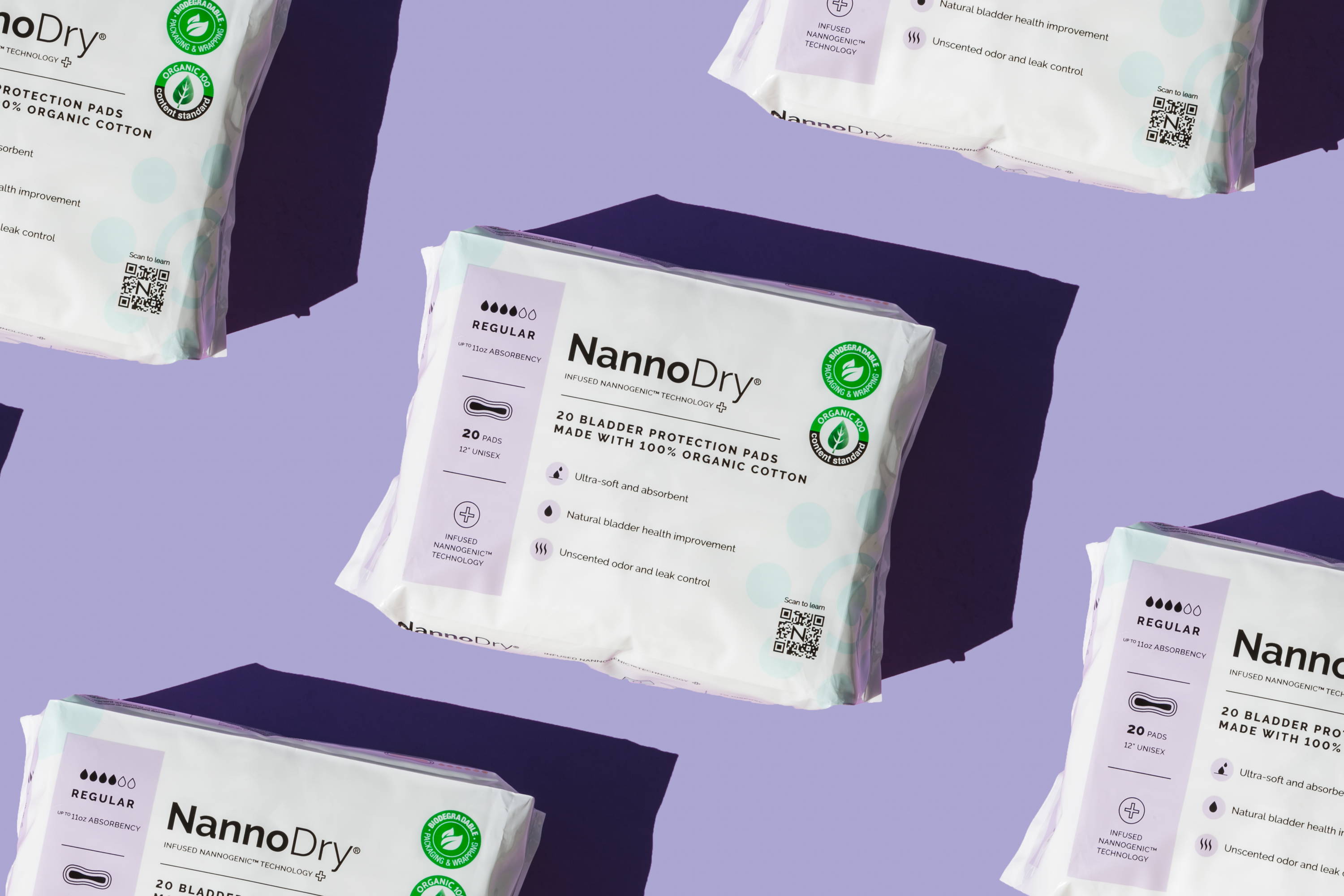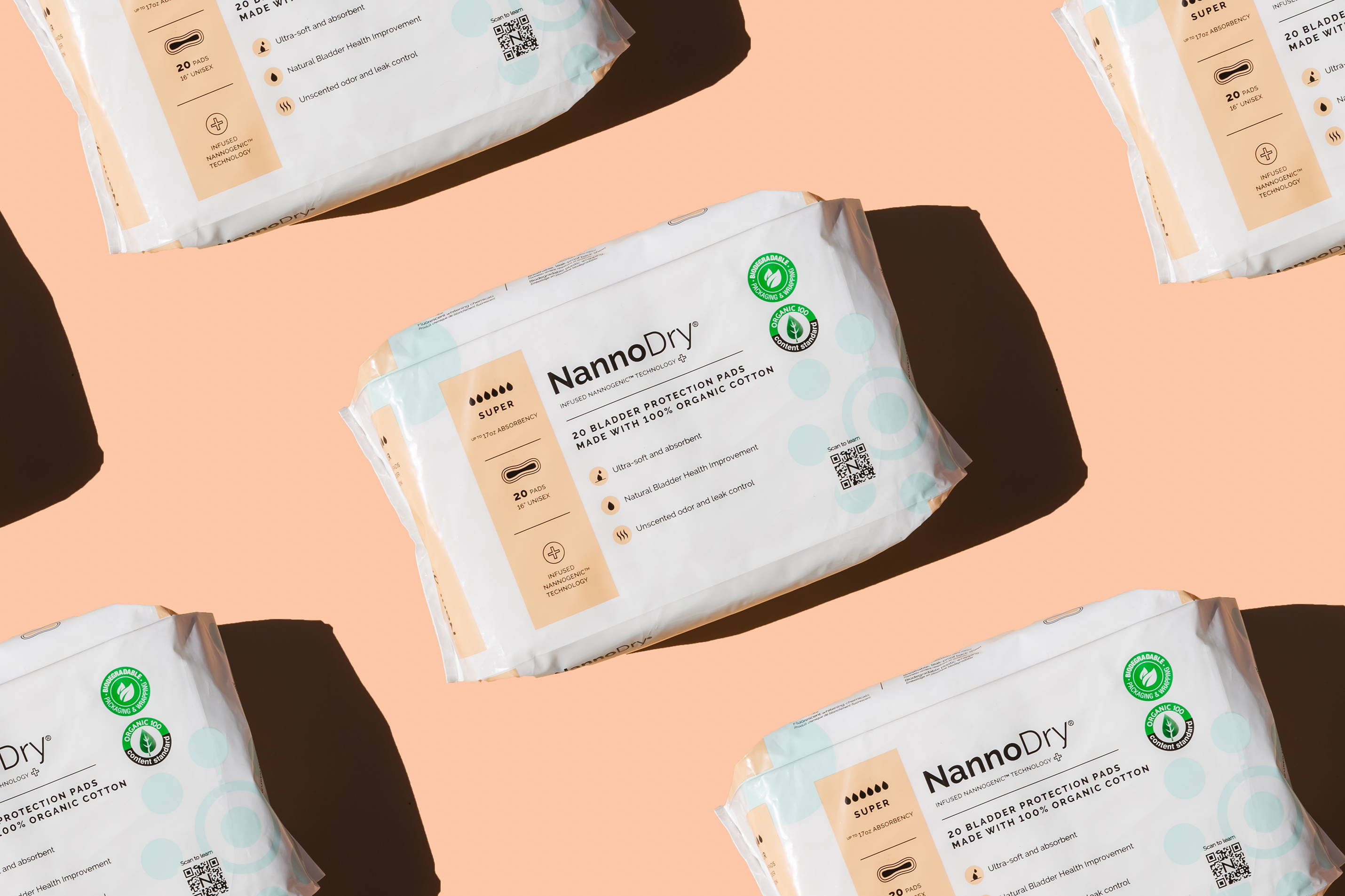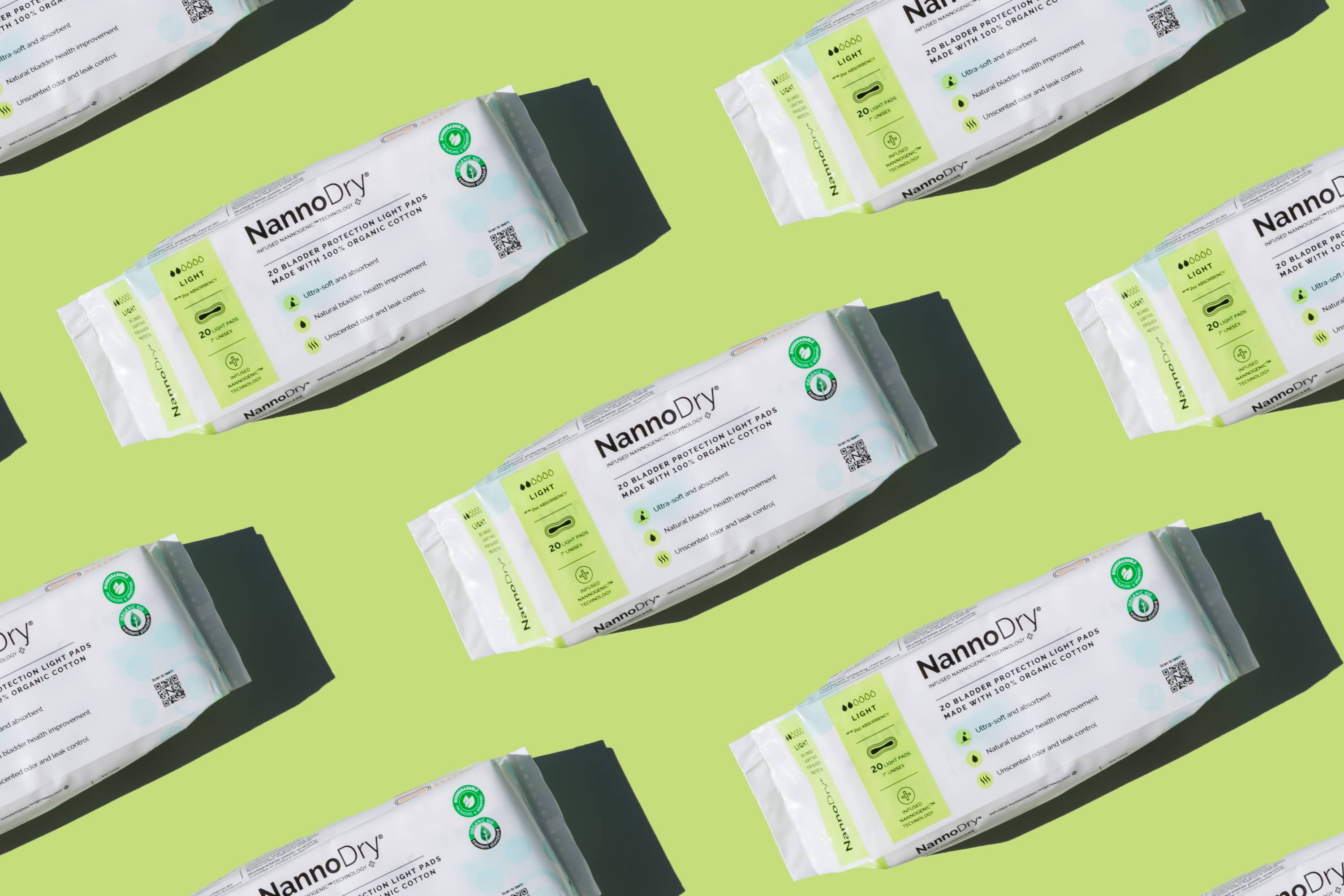 Follow @nannocare/@nannodry for updates!