Use code BF2020 at checkout to save 20% off your purchase!
Plus, get free shipping when you spend $30+
Say hello to your new favorite pads!
Helps relieve menstrual discomfort

Made with 100% organic cotton

As thin as a nickel with high absorbency

Naturally eliminates odor and bacteria

Biodegradable packaging and wrapping for sustainability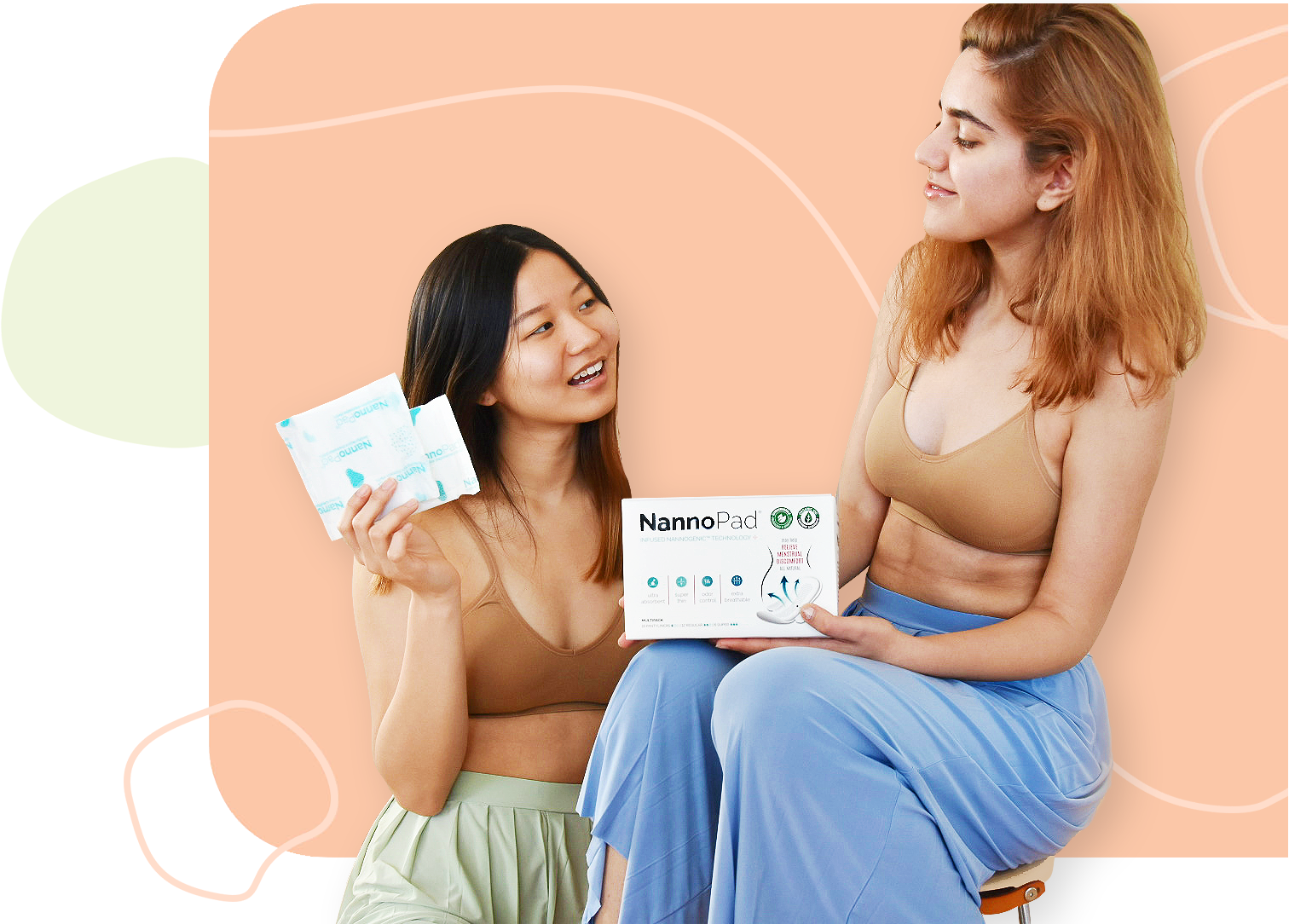 Read Our Customer Reviews
I have struggled with painful periods since my first one, 20 years ago. I have tried EVERYTHING to lessen my discomfort with no success. A friend of mine recommended these and I was willing to try them. I really thought it wouldn't make too much of a difference… but I have never been so glad to be wrong. Within 20 minutes after wearing one of the pads, my cramps were GONE! My periods used to disrupt my quality of life and now they don't! I highly recommend this product!
I have fallen in love with everything from @Nannocare. I literally don't want to leave the house without their pantyliners because they truly keep you feeling fresh all day. As for the pads, I have been able to go from laying in bed with a hot water bottle and popping Motrin, to being able to go on like any other day due to the reduction in cramping and overall pain. I highly recommend this product even if you're a hard no against pads (which I totally get because that was me). At least give it a shot!
I have to admit I was skeptical about these pads but they did seem to make my period much more tolerable. I typically suffer cramps for almost my entire period and the pain ranks 10+, So for me the reduction level to a 5-6 is significant. My daughter is also Interested in trying them as she suffers cramps as well though typically for only one day.
I have no idea what is in these pads, but they are wonderful! I normally have horrible backaches and migraines and it seemed when I was using these pads, I didn't experience any migraine pain and very little back pain, I am a full-time college student and my period usually keeps me out of school one day a month and this month, I was able to attend school every day, as I did not have any discomfort that was so extreme that I had to miss classes!
I switched to NannoPads over a year ago. Coupled with the adhesive hot patches, my cramps went from what used to be a 10/10 to a maximum of 3/10. Needless to say, I haven't taken NSAIDS for over a year, and so much of it is attributed to switching to NannoPads! So grateful to have found your product!